Creating High-Efficiency Anti-reflective coatings by Sol-Gel technology is a new trend that ASM has been exploring during those last years. This technology allows to realize good quality anti-scratch/antireflective coatings by wet process only, which in returns eliminates the need for very expensive and complicated vacuum-coating equipments.
Asm has developed a process that creates an Anti-reflective coating for which the residual colour can be very well controlled, including a white colour.
The curves here after show the reflectance curves of the layers achieved on both extruded PC sheets and injection-moulded PC lenses: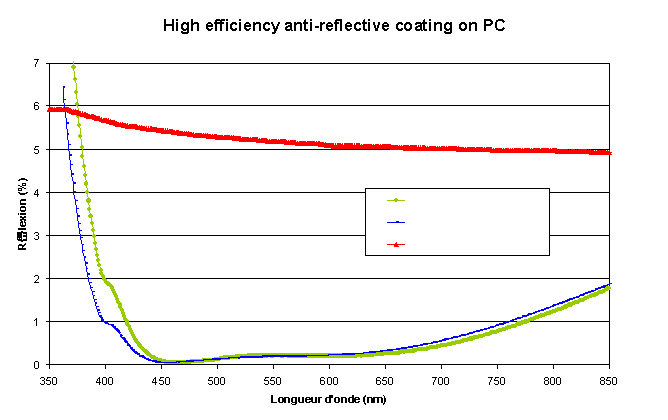 As the treatment has initially been developed for military applications, it passes very severe norms (MILC675C, MILC14806 & MILC48497).
The process offers reflectance values of less than 0.5% from 400 to 700 nm. The transmission characteristics are directly driven by the substrate.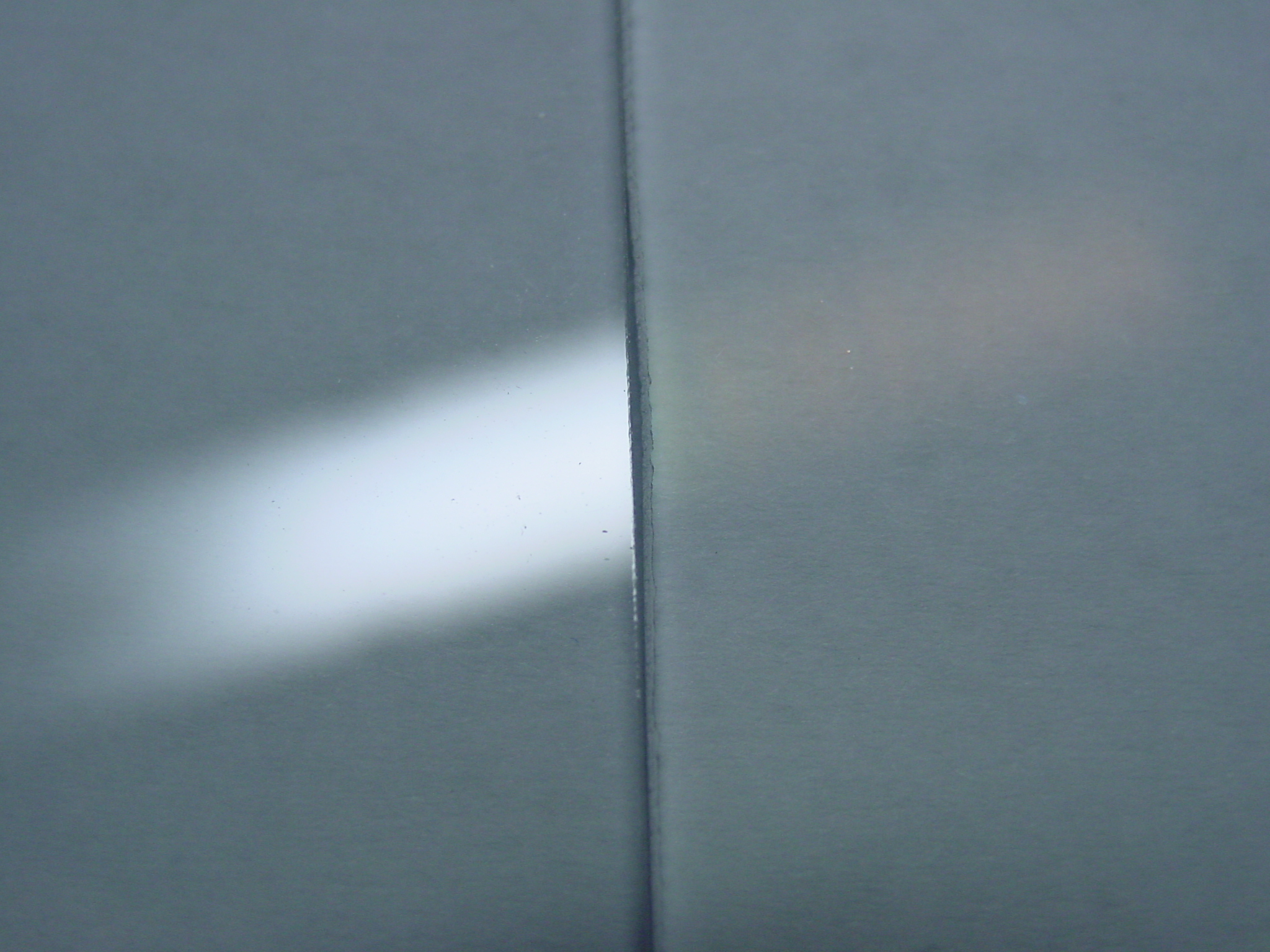 Non treated PC Treated PC
ASM has developed equipments that can treat from 100 up to 2000 lenses/hour with such treatments, in a very reproductive manner.


If you don't find what you're looking for, Contact Us. We may have a suitable product that's not listed, or we may be able to develop a material to fit your specific needs. Tel : (02)2217-3442 / Fax : (02)2704-4070